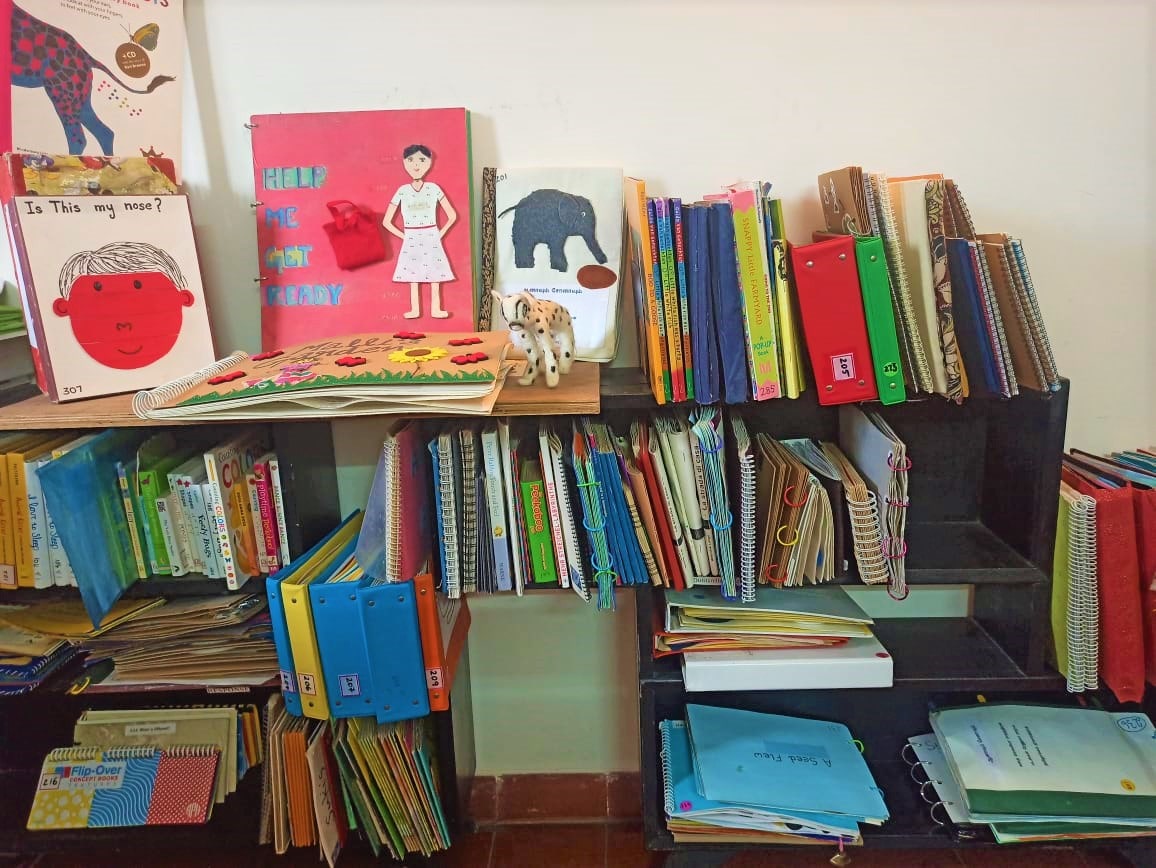 LIBRARY
Chetana's Accessible Reading Materials Library houses adapted books and original stories that are hand-crafted to suit the needs of any child with a print disability. Our ARM Library provides infants, emerging readers and beginning readers with adapted story books that are either delivered home or into the hands of the children.
Book of the Month
Five Little Ducks
Raffi Songs to Read
A simple story book can hold so much room for learning and exploring and this wonderful story is a great example. This story book is made accessible and is complete with large text, braille and tactile elements on each page.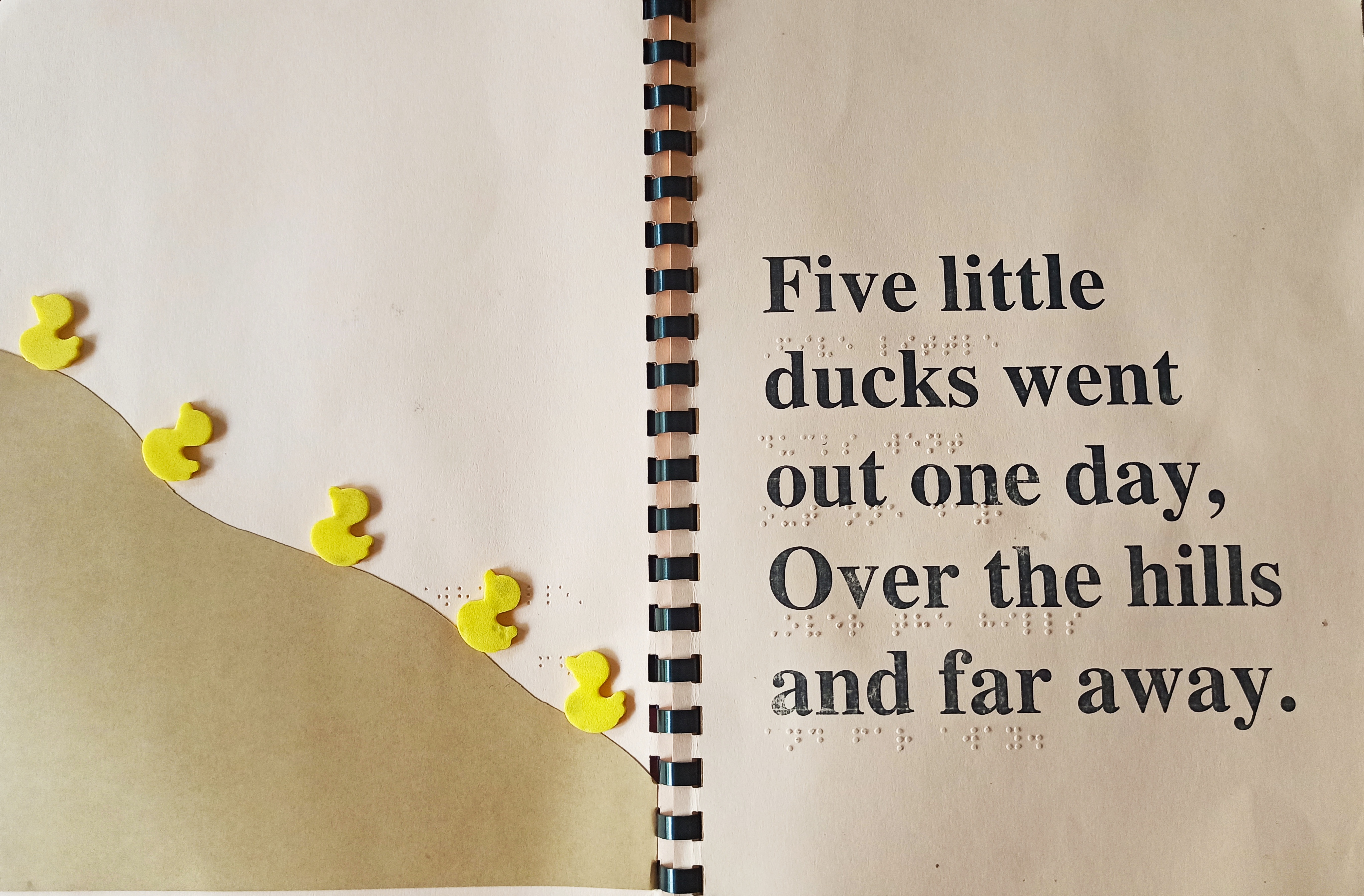 Through this story children have the opportunity to learn about position, orientation, direction and more!
Which duck is walking closer together?
Which duck is above and below?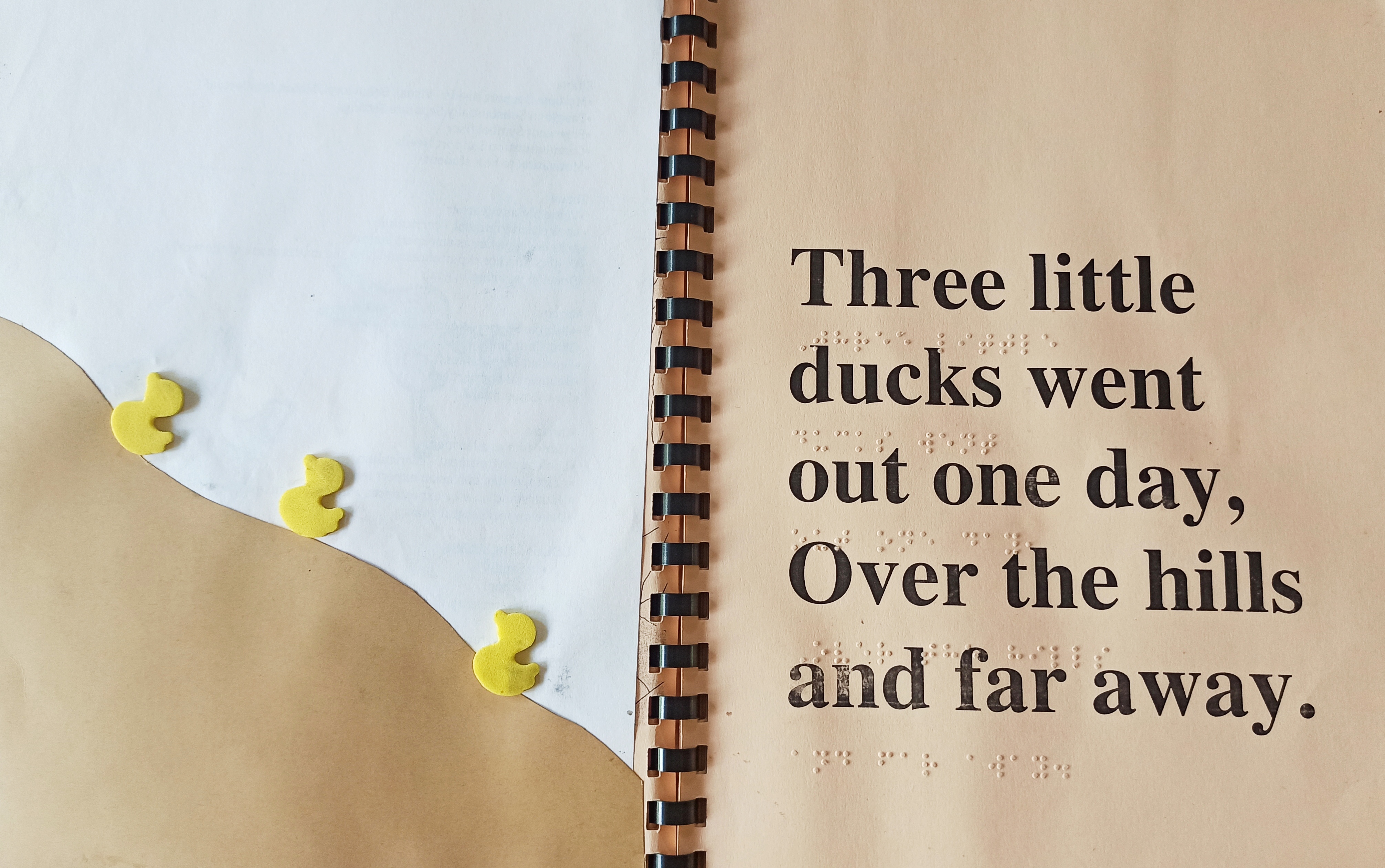 This story comes along with a duck counting chart. Tactile ducks are placed in rows and columns to help explore counting strategies.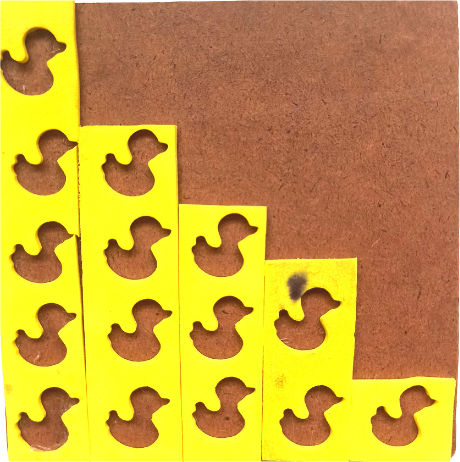 MEMBER
Feedback
Pavithra
Adho Paar Nila! is one of my recent favourites.I know every page of the book by heart. But the lines describing the view outside the window are my favourite. I keep reciting it to my family and friends too! How beautifully they have described the view outside the window, the sky, the moon and its various forms in this book. I really enjoyed reading this book and it will be close to my heart forever.
Volunteer
Feedback
Dhaatri Vengunad Menon
Interning at Chetana Trust has given me a wider perspective of possible solutions in the area of 'accessibility for all'. I really enjoyed the illustration projects and have learnt so much about making reading resources for children and their parents and caregivers. It is a fun experience and has pushed me out of my comfort zone to discover new experiences that I didn't know existed. I wish I can do this again in a face to face model rather than online. Thanks Dr Namita Jacob and Teresa Alappatt for the encouragement and support.