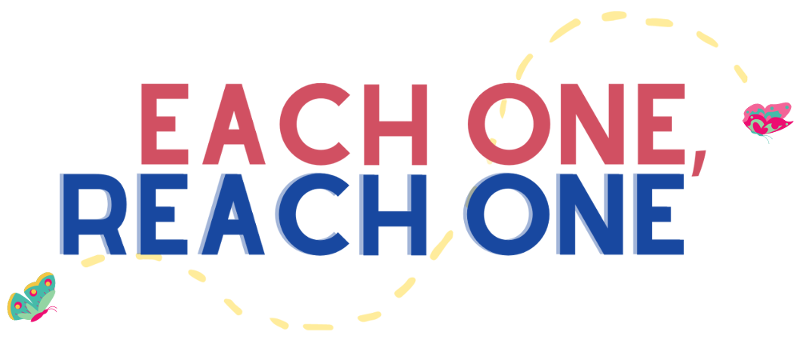 Join our campaign 'Each one, Reach one' which will run through this year 2022.
This is an open invitation to anyone and everyone who would like to encourage more people around the world to share the joy of reading together.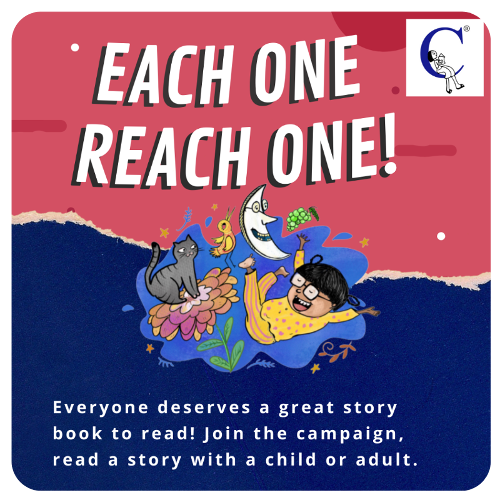 This campaign is open to all - individuals, organisations, schools - everyone is welcome!
The aim of the campaign is to read at least two stories a month with any child or adult . Your goal is to have your reading partners fall in love with reading stories.
Here is what you will need to do:
1. Pick an adult or child who wants to develop their fluency in a language.
2. Pick a story from the two stories we've chosen to highlight this month
3. Now read together every day. Perhaps they will pick up a phrase, find a word in the text, or even read a line. It really does get better fast (because they are having fun!) and it's so exhilarating to see! Explore the activities together if you want to get more from the story.
4. Post on social media pictures, notes, thoughts on your journey together, so you can help motivate and inspire more and more people to take up the challenge.
We will provide more details on signing up for the campaign.
To sign up use this link https://forms.gle/E2Kxctb9wnyfVZDMA
Pandemic years
The past two years have made us change the way we function, forcing us to provide resources to children and caregivers in challenging new ways. Click here to see our efforts during these years.